at The Easy - 511 N Boren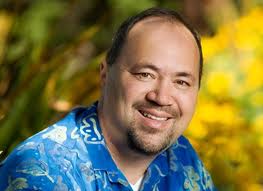 Come join us for a conversation about Angel investing with Bill Bryant. As we explore the Angel Investing, we want to expand the opportunity for leaning how to be an effective investor in startup companies. Come with your questions about how to be an effective Angel Investor in Seattle.
Bill Bryant is a Venture Partner with DFJ. He is an active member of the Seattle Angel community. He has had early and instrumental involvement in over twenty five leading software, Internet, mobile and digital media companies, as a founder, senior executive, investor and Board Member.  He has had founding roles with Visio (now part of Microsoft), Netbot (acquired by Excite), Qpass (acquired by Amdocs), Medio Systems, Mixxer and Airworks.  In these founding capacities, Bill drove definition of the core product and market strategy; raised >$150M in venture capital; recruited senior management teams; and built customer, partner and channel relationships in launching software products, Internet and mobile services.
Bill was the first investor in Isilon Systems (now part of EMC) and an early investor in Loudeye (Nokia), AEI Music (DMX/Liberty Media), Viafone (Extended Systems), Teamplate (Captaris), Exstatic Software (Xchange Applications), Throw (Excite), Singing Fish (Thomson/AOL); NearMe (Hands On Mobile); WebRelevance (Medio) and Mpire (comScore).
Bill represents DFJ on the Boards of Z2Live, Opscode, Varolii and Ping Identity.  In addition to his DFJ investments, he is an active angel investor with investments in Swype, Winshuttle, LiquidPlanner, Bonanza, Socrata, Vizify, Banyan Branch and Clipboard.
Register Here